Pico Duarte
Introduction
Towering at an impressive 3,098 meters (10,164 feet), this majestic peak is the highest point in the Caribbean, offering breathtaking views and a unique experience for visitors.
Geographical Location and Significance
Located in the Cordillera Central mountain range, Pico Duarte is situated in the heart of the Dominican Republic. Its prominence makes it an important landmark for the country and a source of national pride. The surrounding area is part of the José Armando Bermúdez National Park, which plays a crucial role in protecting the region's diverse ecosystems and natural resources.
Climbing Pico Duarte: Trails and Preparations
Getting to Pico Duarte
To access Pico Duarte, most visitors start their journey from the nearby towns of Jarabacoa or La Ciénaga. From these locations, several trail options are available, catering to different skill levels and preferences.
Trail Options and Difficulty Levels
The two primary trails to the summit are the La Ciénaga Route and the Manabao Route. The La Ciénaga Route is approximately 23.5 km (14.6 miles) one way, while the Manabao Route is slightly longer at 27.5 km (17 miles). Both trails are considered moderately difficult, requiring a reasonable level of physical fitness and proper preparation.
Packing Essentials for the Climb
Preparing for a Pico Duarte climb involves packing essential gear, such as hiking boots, warm clothing, rain gear, sunscreen, insect repellent, a hat, and plenty of water and snacks. Additionally, hiring a local guide is highly recommended to ensure a safe and enjoyable experience.
Weather Conditions and the Best Time to Visit
The best time to climb Pico Duarte is from December to March when the weather is cooler and more stable. However, visitors should be prepared for rapid weather changes, as conditions can vary dramatically throughout the day.
Flora and Fauna of Pico Duarte
Pico Duarte's Unique Ecosystem
The mountain's diverse ecosystems are home to an array of endemic flora and fauna, including the rare Hispaniolan pine and various species of orchids. Wildlife enthusiasts may spot the Hispaniolan parrot, the La Selle thrush, and the critically endangered Ricord's iguana.
Historical and Cultural Importance of Pico Duarte
The Role of Pico Duarte in Dominican History
Pico Duarte holds cultural and historical significance for the Dominican Republic. Named after Juan Pablo Duarte, one of the country's founding fathers, the mountain symbolizes the strength and resilience of the Dominican people.
Nearby Attractions and Accommodations
Visitors can explore other nearby attractions, such as the Jimenoa Waterfalls near Jarabacoa or the Aguas Blancas Waterfall in Constanza. For accommodations, there are a variety of options, including eco-lodges, guesthouses, and hotels in Jarabacoa and La Ciénaga.
From the highest peak in the Caribbean to incredible views of the ocean, the Dominican Republic is home to some of the most breathtaking mountains in the world. In this blog post, we will explore some of the best and most spectacular mountains that this beautiful country has to offer. Get ready for an adventure as we take a journey through these iconic landscapes!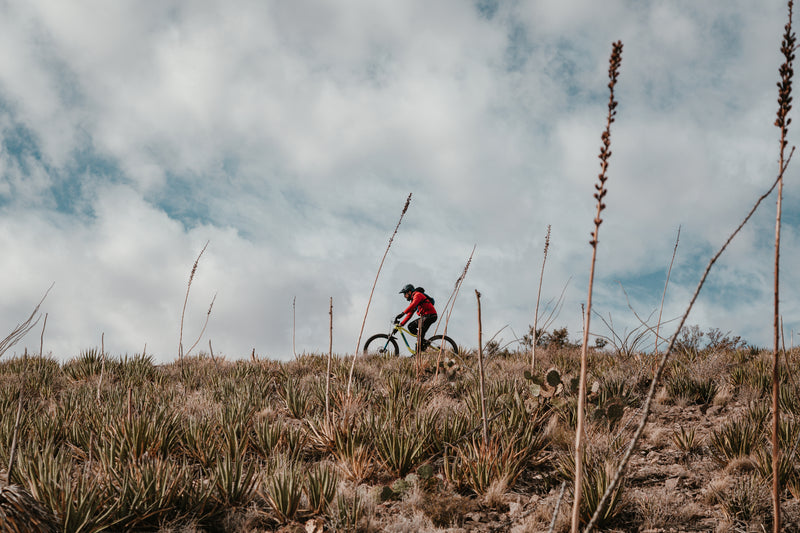 The Dominican Republic is home to some of the tallest mountains in the Caribbean. These majestic peaks offer breathtaking views and opportunities for outdoor adventures. Here are some of the most notable mountains to explore:
H3: Pico Duarte Standing at 10,128 feet tall, Pico Duarte is the highest peak in the Dominican Republic. It is located on the border of Valverde and Espaillat provinces in the Cordillera Central mountain range and is part of the Caribbean's tallest mountain range. The peak gets its name from cattle rancher Juan Pablo Duarte, who was an important figure in Dominican independence.
H3: La Pelona La Pelona stands at 9,588 feet tall and is the second tallest mountain in the Dominican Republic. It lies within Los Haites National Park in Hermanas Mirabal province on the Cordillera Central mountain range. The area around La Pelona offers plenty of recreation activities such as trekking and ecology campgrounds to explore nature within a few hours from Santo Domingo City.
H3: La Rucilla La Rucilla stands at 9,483 feet tall and is located within Los Haitises National Park near La Pelona in Hermanas Mirabal province on the Cordillera Central mountain range. This mountain offers plenty of trails for hiking lovers with wonderful views of jungle river beds shaped by luxuriant vegetation and colorful birds flying around you as you ascend through this region't fauna reserves.
H3: Loma Caballero Loma Caballero stands at 8,512 feet tall and it's located on one of its northern ridges as part of Yaque del Norte River basin limits within Jarabacoa town municipality on scenic views that parrot soaring cloud shadows around la ventana plateau (Window's plateau). Its strategic location makes it an ideal spot for camping or bird watching with grandiose horizon visuals accepted amid local ecological orography scenes surrounding Cibao's Valley banks coursed by natural jets carving reliefs under their flow sailing alongside breath-taking waterfalls blends down strategically blanketed with gorgeous green turf coverage along terrain boulders as if found out from Time Worn Limestone beds photographs taken gazes.
H3: El Vallecito El Vallecito stands at 8,367. feet tall and is located about 20 miles northwest of Jarabacoa town within Monte Plata province limits just past Estebania area descending greeneries downwards towards Baní city as well as San Rafael Bay sea front boundaries right up to Boca Chica beach perimeter overtaking El Cajuiles church aged witness marker milestone contained upon 15th century founding Spanish mission amidst Andalusian folklore echo snips still lingering among regional folklore costumes locates hereby connected to San José de Ocoa nationwide congregation centers threading 24 towns count circulated throughout Dominican Republic context.
H3: El Putucal El Putucal stands at 8,440. feet tall and is situated near Hispaniola's mineral beaches strip settled between Monte Plata province port-sized cities where remnants remains keep igniting colonial aesthetics linked to heroic deeds woven inside Caracol Historical Path vuddest path leading up north to Fanjul Corp fortified sugar hills plantations baptized under historical epic battles ignited among natives indigenous figures marked by Egomanía solo vocal song showcasing storytelling hinting culture nuance steams across natural rain forests ecotourism hub location surrounding Higuamo River exploring peaks riverbank cascades split throughout crystalline streaming while fondliest round Robin flocks gathering since dawn before descended canopus shades