Meet Noemi,
Hello there! I'm Noemi, an award-winning food photographer, nationally recognized content creator, and the Writer of Dominican Food. As a team member from Dominicanmaps, I provide authentic traditional Dominican recipes and delicious Latin-inspired dishes for home cooks.
Recipes from the Dominican Republic
The cuisine of the Dominican Republic is characterized by a rich and hearty blend of Spanish, indigenous Taíno, Middle-Eastern, and African influences. These authentic recipes are bursting with flavor, and I'm confident that you and your loved ones will enjoy them.
Dominican Stewed Chicken Recipe – Pollo Guisado Dominicano
Discover how to prepare Pollo Guisado Dominicano, a delicious and filling dish that is a fundamental part of Dominican cuisine.
Mangu (Dominican Mashed Plantains)
How to Make Dominican Kipes (Quipes)
Authentic Dominican Beans Recipe
Dominican Sancocho (Caribbean Meat and Vegetable Stew)
"Presales are now open!
Our cookbook, The Dominican Kitchen, is a compilation of over 80 authentic recipes that showcase the comforting traditional flavors of the Dominican Republic. We use easy-to-find ingredients to ensure that everyone can recreate these dishes in their own kitchens. As a token of our appreciation, we're offering a FREE preorder bundle to anyone who places an order before the official release date. Visit our cookbook page for further information."
Tortilla Española (Spanish Omelette)
Mini Bacon Corn Muffins
How To Make Yuca Fries
Crab Ceviche Recipe (Easy, Healthy, And Flavorful)
Yuca Fritters (Arepitas de Yuca)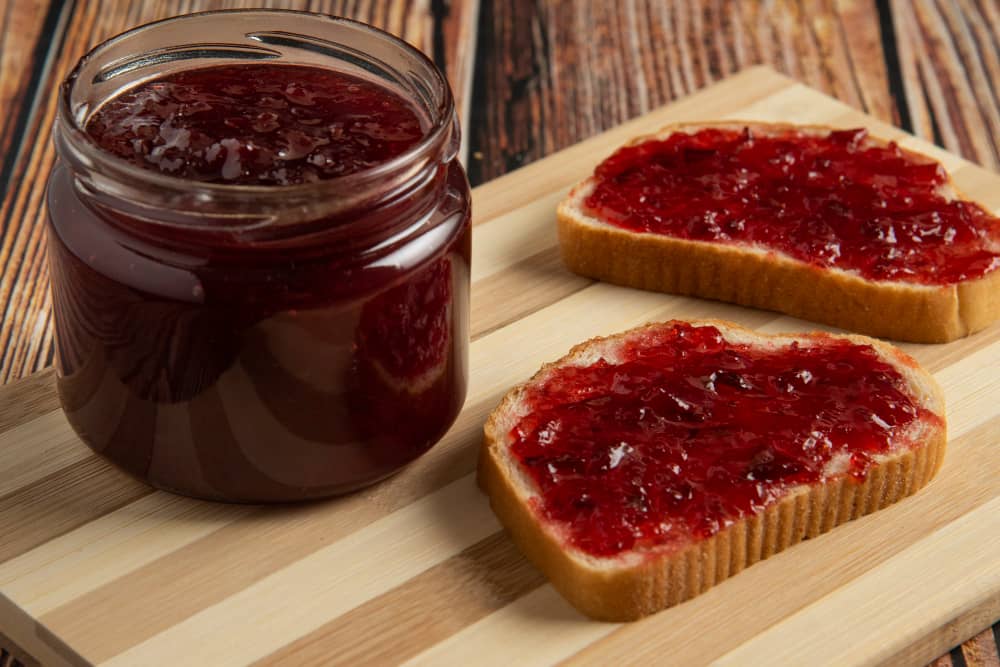 Quick And Easy Guava Jam Recipe
Easy 20-Minute Tuna Pasta Salad
How to Make Leftover Baked Ham & Cheese Empanadas
Enameled Dutch Oven
Mixing Bowl Set
Nonstick Roasting Pan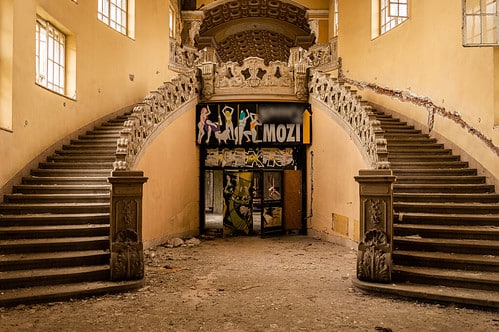 Food Processor
Stainless Steel Frying Pan
3 Piece Polish Caldero Set
How to Peel and Cook Plantains
Learn how to peel plantains, quickly and easily, with this video. Plantains are a staple in Dominican cooking. Enjoy this Caribbean favorite in so many dishes or as a delicious snack.
Browse our collection of authentic, traditional Dominican recipes and some tasty Latin-inspired dishes. Here you'll find hundreds of easy and flavorful recipes to cook at home.
Appetizers
Breakfast
Main Dishes
Sides
Soups and Stews
Desserts
The Ultimate Guide to Dominican Cuisine: Discover the Rich and Diverse Flavors of Dominican Food
Welcome to our comprehensive guide to Dominican cuisine! Here, we will explore the rich and diverse flavors of Dominican food, its cultural significance, and the best ways to enjoy it. Whether you are a foodie eager to discover new tastes or someone who simply appreciates good food, this guide will take you on a delightful culinary journey through the Dominican Republic.
Introduction to Dominican Cuisine
Dominican cuisine is a delicious fusion of Taino, African, and Spanish influences, resulting in a vibrant culinary tradition that reflects the country's rich history and diverse culture. The tropical climate and fertile soil of the Dominican Republic provide an abundance of fresh produce, seafood, and spices, making Dominican dishes both flavorful and nutritious.
The Foundations of Dominican Food
Key Ingredients
Dominican food is characterized by its use of simple yet flavorful ingredients, such as:
Rice: A staple in Dominican cuisine, rice is the foundation of many traditional dishes.
Beans: The Dominican Republic is home to several types of beans, most commonly red kidney beans and black beans, which are used in various dishes.
Meat: Chicken, beef, and pork are popular protein sources in Dominican cuisine, often seasoned with a variety of spices.
Seafood: Due to its coastal location, the Dominican Republic enjoys a wide variety of fresh seafood, including fish, shrimp, and lobster.
Plátanos (plantains): Both green and ripe plantains are used in many dishes, providing a unique balance of savory and sweet flavors.
Vegetables: Root vegetables such as yucca, yautía, and malanga are essential components of many Dominican recipes.
Tropical fruits: The Dominican Republic boasts an array of tropical fruits, such as mango, pineapple, and guava, which are enjoyed fresh or used in various dishes and beverages.
Traditional Dominican Seasonings
A key aspect of Dominican cuisine is its distinctive blend of seasonings, which includes:
Sazón: A versatile seasoning blend made from garlic, onion, oregano, cilantro, and other spices.
Adobo: A marinade or rub that typically contains garlic, onion, vinegar, and spices such as cumin and paprika.
Sofrito: A base for many dishes made from sautéed garlic, onions, bell peppers, and tomatoes.
Dominican Dishes: A Flavorful Journey
Breakfast Delights
Mangú: A savory mashed plantain dish, typically served with fried eggs, cheese, and salami.
Los Tres Golpes: Translates to "the three hits," this breakfast combo consists of mangú, fried cheese, and fried salami.
Yaniqueque: A crispy, deep-fried bread that can be enjoyed with coffee or hot chocolate.
Hearty Lunch and Dinner Options
La Bandera Dominicana: Translating to "the Dominican Flag," this iconic meal includes white rice, beans, and a choice of meat, such as stewed chicken or beef, accompanied by a side salad.
Sancocho: A hearty stew made with a combination of meats and root vegetables, often enjoyed during special occasions or family gatherings.
Chivo Guisado: A savory goat stew, slow-cooked with a blend of spices and vegetables, resulting in tender, flavorful meat.
Pescado Frito: A popular seafood dish featuring whole fried fish, typically served with tostones (fried green plantains) and a side of fresh salad.
Satisfying Snacks and Sides
Tostones: Twice-fried green plantains, served as a side dish or snack, often accompanied by a garlic dipping sauce.
Arepitas de Yuca: Crispy yucca fritters, made with grated yucca and seasoned with garlic, salt, and pepper.
Empanadas: A popular snack consisting of a savory filling, such as chicken or cheese, enclosed in a crispy, fried pastry.
Delicious Desserts
Habichuelas con Dulce: A sweet and creamy dessert made from red beans, coconut milk, and spices, usually served chilled and topped with milk cookies.
Dulce de Leche Cortada: A traditional dessert made by curdling sweetened milk, flavored with cinnamon and lemon zest.
Flan: A smooth, creamy caramel custard that is a favorite in Dominican households and restaurants.
Traditional Dominican Beverages
Morir Soñando: A refreshing drink made with orange juice, milk, sugar, and ice, creating a creamy, frothy texture.
Mamajuana: A unique Dominican concoction made from rum, red wine, and honey, infused with a mix of bark and herbs, believed to have medicinal properties.
Jugo de Chinola: A sweet and tangy passion fruit juice, enjoyed on its own or mixed with other beverages.
Discovering Dominican Street Food
Dominican street food offers a delicious and authentic way to experience the local flavors. Some popular street food items include:
Chimichurri (Chimi) Burgers: A Dominican-style burger made with seasoned ground beef, topped with cabbage, tomatoes, and a special sauce, served in a toasted bun.
Frituras: A variety of fried snacks, such as cheese, potato balls, and meat-filled pastries, enjoyed at street food stalls known as "frituras."
Yaroa: A hearty dish made with layers of mashed plantains, meat (usually chicken or beef), cheese, and a savory sauce, typically served in a disposable container.
Dominican Food Culture: A Social Experience
Food plays a central role in Dominican culture, as it brings people together for celebrations, family gatherings, and everyday meals. Dominicans pride themselves on their hospitality and often invite guests to share a meal or enjoy a cup of coffee. Mealtime is an opportunity for conversation and bonding, making food a truly social experience in the Dominican Republic.
Exploring Dominican Restaurants and Food Tours
To fully immerse yourself in Dominican cuisine, consider visiting local restaurants and participating in food tours. This will allow you to:
Sample authentic dishes prepared by skilled Dominican chefs.
Learn about the history and traditions behind each dish.
Discover new ingredients and flavors unique to the Dominican Republic.
Connect with locals and fellow food enthusiasts.
Conclusion
Dominican cuisine offers a rich and diverse array of flavors, reflecting the country's vibrant culture and history. From hearty stews to refreshing beverages, each dish tells
a story of the people and their culinary heritage. By exploring the various dishes, ingredients, and traditions that make up Dominican cuisine, you can embark on a delicious journey that will not only tantalize your taste buds but also enrich your understanding of the Dominican Republic's culture and history.
Whether you are sampling the vibrant street food, dining in local restaurants, or preparing Dominican dishes at home, there is always something new and exciting to discover in this delectable cuisine. So go ahead, embrace your inner foodie, and dive into the world of Dominican flavors – your taste buds will thank you!
More Dominican Food Informations:
A Tasty Overview
The main staple is rice and beans, which are often combined with meats or seafood. There are also a variety of Dominican Republic dishes that use fruits and vegetables. In addition to the staples, many local specialties can only be found in the Dominican Republic. These include pasteles, a
type
 of pastry filled with cream, sugar, and egg; 
bacalao
, a type of salt codfish; and Gallo pinto, a type of stew made with pork and white beans.
The Best Foods to Eat in the Dominican Republic
The Dominican Republic is a Caribbean island country that is located in the eastern Caribbean Sea. The country has an area of 106,000 square kilometers and a population of 10 million people. The capital of the Dominican Republic is Santo Domingo. Haiti borders the Dominican Republic to the north, Haiti and the French department of Réunion to the east, Haiti and the United States Virgin Islands to the south, and Puerto Rico to the west. The country has a coastline of approximately 1,000 kilometers.
The economy of the Dominican Republic is based on agriculture, tourism, manufacturing, and services. The country's main exports are coffee, sugarcane, tobacco, and bananas. The country's main imports are foodstuffs, machinery, and transportation equipment. The Dominican Republic has a per capita GDP of $11,000. The unemployment rate is about 12%. The country's currency is the Dominican peso.
The best foods to eat in the Dominican Republic include arroz con pollo (rice with chicken), tamales de chicharrón (pork tamales), bistec Relleno (steak stuffed with rice and beans), empanadas de Pollo (chicken empanadas), pasteles de churros (doughnuts filled with chocolate and cream), and helado de vainilla (vanilla ice cream).
Traditional Dominican Republic Dishes You'll Love
The Dominican Republic is known for its delicious food. From the traditional dishes that are enjoyed by the locals to international favorites, there is something for everyone to enjoy in the Dominican Republic. Here are some of the traditional Dominican Republic dishes you'll love:
Papaya and Plantain Soup – This soup is made with papaya, plantains, and chicken broth. It is simple yet flavorful and a popular dish in the Dominican Republic.
Pork Hash – Pork hash is a classic dish from the Caribbean island country of Dominica. The pork hashes are made with diced pork, onions, green peppers, salt, pepper, eggs, and bread crumbs. They are then fried until golden brown and served with a side of fried onions and coke or hot tea.
Taco de Gallo – Tacos de Gallo is made with diced tomatoes, onion, green pepper, and jalapeno. They are then served with soft tortillas, fresh cilantro leaves, and sour cream. This tasty dish is perfect for lunch or dinner.
Where to Find the best
The Dominican Republic is a Caribbean island that is known for its delicious food. From the classic Dominican sandwich to the national dish, arroz con pollo, there is something for everyone to enjoy when dining in the Dominican Republic. Here are some of the best places to find Dominican food:
El Boliche: This popular spot offers a variety of Dominican dishes, including arroz con pollo and empanadas.
Los Andes: This restaurant is known for its Argentinean-style steakhouse cuisine, but it also offers a variety of Dominican dishes, such as arroz con pollo.
La Isla: This restaurant is known for its fresh seafood, and it offers a variety of Dominican dishes, such as arroz con pollo.
El Sabor de La Casa: This family-owned restaurant is known for its exquisite Dominican cuisine. It offers a variety of authentic dishes, such as arroz con pollo.