STELLEN SIE SICH EINE GEMÜTLICHE RANCH MITTEN IN DER STADT VOR …
Discover the finest rooms with feature-rich amenities
Unser gemütliches, Guest-friendly Hotel liegt perfekt für einen entspannten Urlaub in einer Stadt voller Leben. Es befindet sich im Zentrum der Stadt, nur wenige Schritte vom Nachtleben, den Restaurants und Bars entfernt.
Sie sind nur wenige Schritte von zwei Hauptstränden entfernt, Playa Sosúa und Playa Alicia – und wenn Sie lieber bleiben möchten, stehen Ihnen unser Restaurant und der Pool zur Verfügung …
1-2 Personen
Ab 50 $ / Nacht
1-2 Personen
Ab 55 $ / Nacht
1-2 + Personen
Ab 150 $ / Nacht
Swimming Pool

Bar & Restaurant

Fitness Room

Free WiFi
Klimaanlage & Lüfter
Kühlschrank
Safe
LCD TV
24-Stunden-Rezeption
Privater Check-In & Check-Out
Täglicher Reinigungsservice
Spanisch
Englisch
Deutsch
Tschechisch
WAS UNSERE GÄSTE ÜBER UNS SAGEN …
Ich habe die Gewölbedecken geliebt. Dieses Hotel hat viel Charakter. Die Lage ist ausgezeichnet und ich habe sehr gut geschlafen. Ich werde wieder kommen, ich habe es geliebt.
Omar, USA
Der Ort hat eine sehr günstige Lage in der Nähe von allem, was Sie in Sosua tun möchten. Das ordentliche und saubere Hotel und der Preis ist sehr praktisch. und es hat einen Safe.
Narcisa, Dominican Re;ublic
Gemütliches Hotel direkt in der Stadt, aber auch in Strandnähe – die Entfernung zum kleinen Strand Alicia beträgt nur 120 Meter, zum großen Strand von Sosua 5 Minuten. Andy hat das Restaurant unter Kontrolle, es gibt ein tolles Frühstück. Wenn Sie möchten, haben Sie eine gute Auswahl an deutschen und internationalen Gerichten.
Frank, Germany
Unsere Partner bieten eine Vielzahl von sportlichen Freizeitaktivitäten in Sosúa oder an nahe gelegenen Orten.
Bitte bitten Sie uns um Unterstützung und Vorkehrungen.
Tip Top Catamaran Tours bietet luxuriöse Touren vom Strand von Sosúa entlang der Nordküste der Dominikanischen Republik nach Maimon und auf ihrem 75-Fuß-Katamaran an.
Divecenter Merlin hat sein Büro am Strand von Sosúa. Sie bieten verschiedene Kurse und Ausflüge zu 23 Tauchplätzen an, von Korallenriffen bis hin zu Schiffswracks.
Kite Beach, Cabarete Bay und Playa Encuentro sind die Orte, an die man gehen sollte. Nehmen Sie eine Lektion, mieten Sie Ausrüstung und genießen Sie die Fahrt. Weitere Informationen finden Sie unter here.
Pauhana Surf Camo In Cabarete-Sosúa gibt es eine Surfschule und eine Leihstation. Sie bieten Einzelunterricht und kombinierte Pakete für das beste Surferlebnis.
WAS UNSERE GÄSTE ÜBER UNS SAGEN …
YOUR LAGOON SIDE PARADISE AWAITS
Nestled between a lush green lagoon and the Atlantic Ocean, kibayo is your secluded sanctuary for the mind, body, and soul. A place to connect, explore, and enjoy, all at your own pace.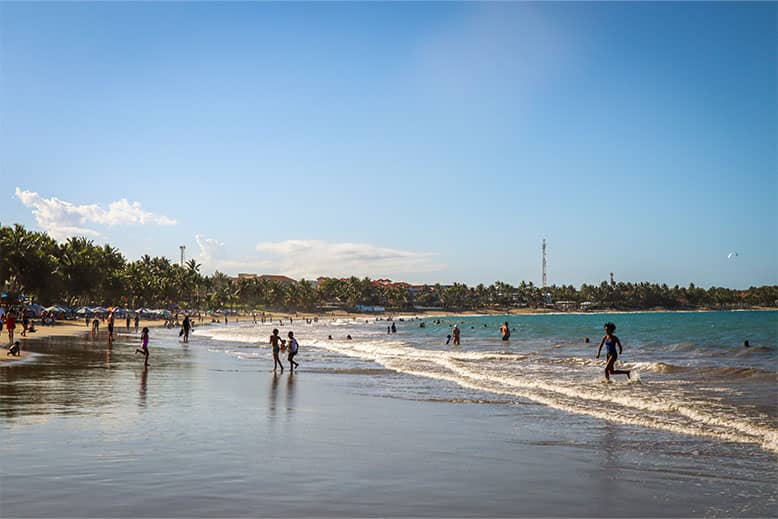 Cabarete | A PLACE FOR EXPLORATION
Cabarete is a developing, stylish beachfront town situated on the North Shoreline of the Dominican Republic, 35 kilometers east of Puerto Plata, arranged straightforwardly on the shores of the Atlantic Sea. Cabarete mixes wave surf, shops, cafés, and bars. Notable for its easygoing surfer vibe, the ex-pat local area, lovely scenes, and undertakings off in an unexpected direction, Explore Cabarete now!
Explore The World With Us
Check all the offers available
FREQUENTLY ASKED QUESTIONS