Our big secluded garden offers a beautiful view over El Choco National Park and offers a private entrance into the lagoon of the park. You can take a paddle board and explore the lagoon by yourself or with friends. You can also explore the lagoon with a guide and learn more about the SUP technique and surroundings of the park.
We offer a yin class every Monday morning at 9 am in the Kibayo garden cabana. The class takes 75 minutes and includes breath-work techniques, guided meditation and yin yoga. It is also possible to book your private yoga class focusing on your desired areas of practice (alignment, adjustments, deep relaxation, guided flow practice).
Energy healing restores the balance and flow of energy throughout the body, mind and soul. It works directly with the psychical, emotional and spiritual aspects of well-being. The goal of energy healing is to balance the energy flow within you. It is a personal experience where pain points and traumas can emerge. During the healing the healer channels and manipulates the energy flow within you in order to heal it.
MASSAGE (RELAX, SPORT, DEEP TISSUE)
Feel like being pampered for a day with a massage? You can choose between a relax, sport and deep tissue massage. The massage therapist will come to Kibayo. The massage will take place in the Kibayo garden Cabana, but it is also possible to do it in or outside your room. Whatever feels good for you and the therapist.
Book your class or rent a board to enjoy the waves playa Encuentro has to offer. The best swells happen during the winter months (October – April). During the summer months (May – September) the waves have a little less power and are usually smaller, making it the perfect time for beginners.
Cabarete is one of the best places for kitesurfing. The popular kite beach is within a 10-minute walking distance from Kibayo. Sign up for lessons or watch the local kite surfers leap high into the air. The price for a 3-day course varies per teacher and school.
Cola de Pato is a hidden treasure between the hills of Jamao al Norte. It is a place for true adventurers. The tour starts with a 45-minute hike down to the river. You continue the hike through the river and jump off various rocks, after which you hike back up via a different route through nature. After the hike, a typical Dominican meal will be waiting for you.
Discover the beauty of the tropical mountains and rivers with a buggy. The tour starts in Sosua and takes you through local villages and beautiful landscapes. The tour takes three/four-hours with different stops along the way.
WILSONS RESTAURANT + BOAT TOUR
The tour starts with a beautiful 30-minute boat ride. Enjoy the lush green views and beautiful river. After arriving at the restaurant, where the river meets the ocean, the cooks take you back into their kitchen where you choose your fish. Enjoy your fried fish with tostones, rice and salad. After the lunch you have time to relax or swim in the river.
RIVER FLOAT + ORGANIC FARM TOUR
Relax and cool down as you float down the Yasica River between the green rolling hills. The half day tour includes relaxed river tubing with free drink, a fruit forest walk and fruit tasting, visiting the aquaponic fish breeding and greenhouses from the farm, visiting vermiculture houses and a generous farm to table lunch.
Discover the beautiful landscapes Cabarete area has to offer on a horse. We work together with a ranch where the welfare of the horses come first. The horses are only used for rides if they are perfectly healthy. The ranch offers tours through mountain landscapes with rivers, typical Dominican villages and natural sandy beaches.
Enjoy a deeply relaxing & soul nourishing Reiki Healing. In this session you will receive a pre-consultation, a grounding Indian head massage, followed by a 1hr full body Reiki healing, ending with spiritual guidance.
REIKI HEALING & SACRED SOUND JOURNEY
In this transcendent experience, you will be taken on a dreamy & other-worldly sound journey with Sonic Sojourn, sound Alchemist, Jos Vicars. Whilst Maddie Amor lovingly guides you through a powerful full body Reiki Healing, with an Indian head massage included.
During this heart-opening experience, you will be lovingly guided through a series of sacred rituals with Spiritual Guide, whilst working with sacred Mother Cacao Medicine, to awaken our senses through embodiment, meditation, journaling & more.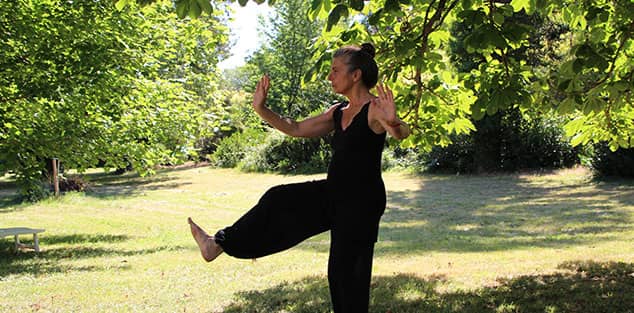 During this practice, you will be gently guided through a series of grounding & relaxing Qi Going sequences, to enhance & cleanse your Qi (life force energy). This practice will draw to an end, with a heart opening guided meditation.
During this session you will receive spiritual guidance, through a powerful in-depth Tarot Card Reading, focusing on the life areas of your choice. This session will begin with an intention setting & heart connection meditation.
During this session you will receive a personalised 1:1 full body workout. This session involves body weight only exercises, tailored to enhance your strength, develop your core, flexibility & overall fitness.